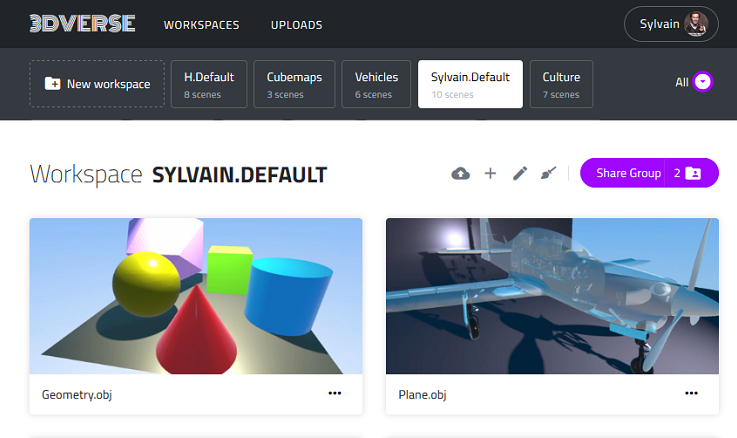 3DVerse
Vizua 3DVerse is a cloud-based distributed 3D content collaboration platform.
Once your content is uploaded, it is secured. It never leaves the server, only views and interactions are streamed to the devices.
As rendering computation is done in the cloud, you can visualize your 3D content on any device, using simply a webbrowser.
You can share your workspace with others and collaborate simultaneously on the design.